Perhaps the largest collective day of conservation on our planet, Earth Day, April 22, is dedicated to ending plastic pollution. It is no secret that plastics are threatening almost every environment and ecosystem on our planet. Responsible use of plastic (recycling) and using non-plastic products is necessary to save our planet.
As a small business, club, organization, or association, you want to show your customers or members that you share the global concern for taking care of the environment, and Earth Day is a great chance to do it. Eco-friendly promotional products will get your brand out into the community and show everyone that you are conscious about responsible use of plastics.
---
With this being said, here are our 5 must-have promotional products for Earth Day this year.
---
1. Personalized all-natural canvas cotton tote-bags
USfastprint.com's canvas cotton tote-bags are great bags that are heavy duty, high quality, and eliminate thousands of plastic bags from being produced. Use these bags while shopping at grocery stores and stop the flow of plastic bags into the environment! Not only are these tote-bags a great way to show your customers that you are environmentally conscious, they are also inexpensive and have a large imprint area – so your logo will shine large and bright.
Minimum 50 pieces, as low as $1.70 a piece.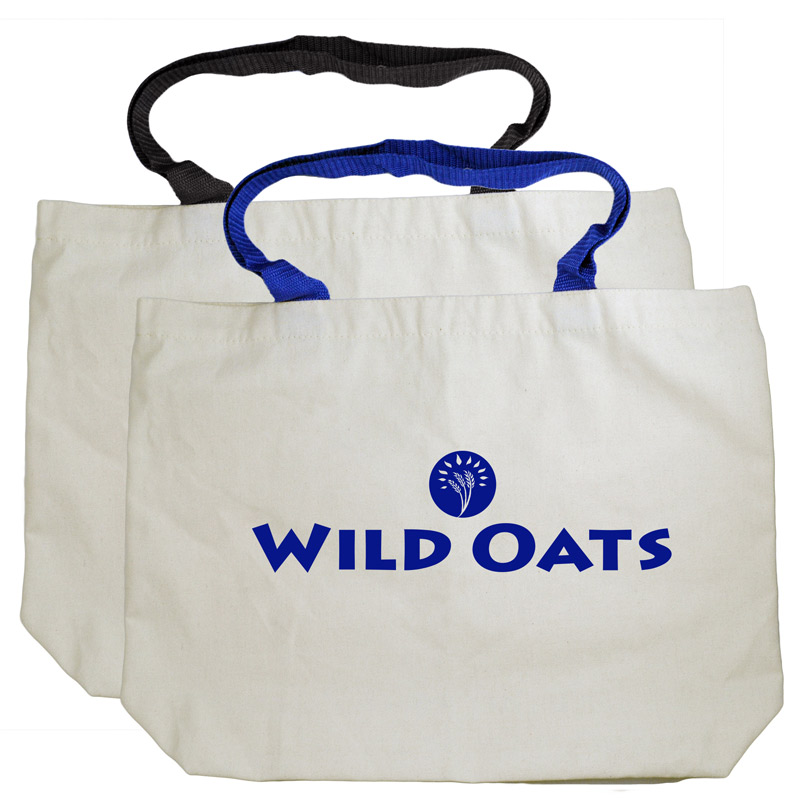 The amount of plastic that is floating around in the oceans and filling landfills is mind-boggling. We recently read that there is an area in the Pacific Ocean –that due to currents- is a plastic bag and plastic trash island the size of Texas. What makes this news worse is that it is continuing to expand.

---
2. Customized Recyclable / Biodegradable Notebooks
Is your business or organization in an industry where your customers need to take notes? If so, customized recyclable and biodegradable notebooks are the perfect promotional products to give away as a reminder to be plastic-conscious.
Check out our ECO-FRIENDLY RECYCLED CARDBOARD NOTEBOOK W/PEN – which includes 60 pages of lined paper and an eco-friendly pen made from recycled cardboard. USfastprint.com offers these notebooks as low as $1.60 a piece with a 50 piece minimum!

---
3. Customized reusable sport bottles
Another plastic item that is filling up the oceans and landfills is the plastic single-use water bottle. These items are overused, but the popularity of multi-use refillable water bottles has skyrocketed recently.
You know the popular brands: Nalgene, Hydroflask, Mira, Soma, Klean Kanteen, and more. These name-brands can be expensive and are often out of the budget for many small businesses as giveaways to their environmentally conscious customers.
That's why here at USfastprint.com, we recommend taking a look at our 20 oz. translucent sport bottle, which measures approximately 7.75″ tall and comes in translucent colors: blue, red or green. It is designed to be biodegradable, recyclable, and both BPA-free and Lead-free.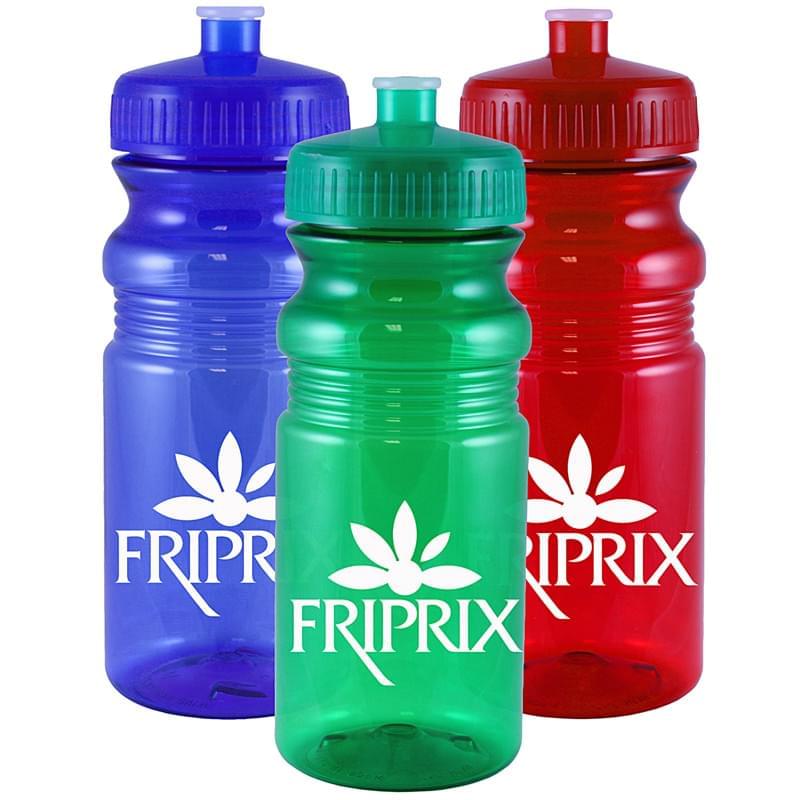 The real kicker? You can get these bottles with your logo on them for as low as $1.50 a piece. The other bottles shown above will have varying price. Nevertheless, we've done the research for you – and that's a price that can't be beat, especially when you consider what we offer: free ground shipping on orders of $75 or more, free rush 24-hour
rush service, and 100% USA based customer service.
---
4. Personalized pens made from recycled materials
If you are looking for a low-cost way to get a ton of impressions for your "environmentally friendly / plastic conscious advertising campaign," customized recyclable and biodegradable pens are your solution. USfastprint.com is proud to offer two extremely popular customized pens: our Eco-Friendly Recyclable Bamboo Clicker Pen w/ Clip and our Eco-Friendly Recycled Cardboard Clicker Pen w/ Bamboo Clip.
Both of these pens are biodegradable, so you can be sure that your environmental impact will be minimal. Your customers will love them for that reason, and you won't be burning your cash as both of these pens can be purchased with custom logos for as low as $0.35/piece. Talk about effective advertising!
---
We hope you find these promotional product suggestions helpful!
Thank you for reading!
US Fast Print – usfastprint.com