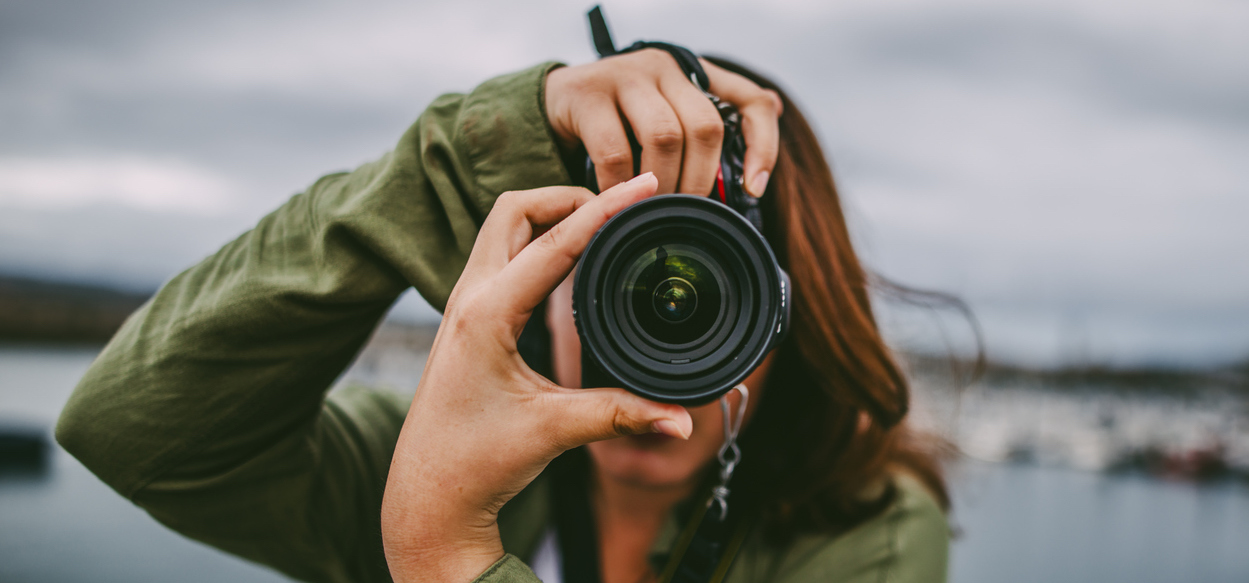 Photographers bring the most magnificent views of this world to life through their photos. We know it can be hard to promote yourself as a photographer, because there are so many people who are taking photos of the same subject, whether that be nature, adventure, portraits, school photos, weddings, corporate events, or restaurants. Therefore, it is important for you as a photographer to find another way to stand out from the crowd – aside from your amazing photo résumé. We recommend promotional products – products with you name and photography business information custom printed on them – because they are a great way to increase your word-of-mouth reputation with current clients and will also help you score new clients at the same time.
---
Here is our list of the best promotional product giveaways for photographers.
---
Custom printed pens
Pens are a classic promotional product because they are timeless and never go out of style. While not every pen will be "the one" for your company or occasion, you will be able to find at least one pen that suits your promotional needs as a photographer. Since photography is a creative endeavor, we recommend choosing pens with both stylish and creative designs – ones that highlight your own qualities as a photographer.
If you are an nature photographer, it may make more sense to pick an eco-friendly pen, such as ones made from recycled bamboo or recycled cardboard. Those sorts of pens will highlight the values that you have and will truly resonate with your clients and audience. If your photos are more tailored towards people, such as portraits, weddings, and school photos, choose a stylish pen that has a sleek design. With our large selection of pens, there is certain to be a promotional item that fits your personality and values as a photographer.
Each pen below is linked to a product detail page on our site so you can check out all the specs of each pen!
---
Custom printed Electronic and Technology Gifts
If you are a photographer, you are likely technically inclined. This means that you can give your clients a custom-printed handout that shows off how you are committed to keeping up with technological changes. There are so many different promotional products that you can choose from that can show off your technical side – phone accessories and computer accessories are the most popular and will be well-received.
Each product below is linked to a product detail page on our site so you can check out all the specs of each product!
---
Custom printed Drinkware
Custom printed drinkware is a good option as a promotional giveaway for any business or organization, including photographers. Why? Because everyone uses cups, mugs, and bottles to consume their favorite drinks – and – people will be seeing your name and business information each time they take a swig. You can even throw in can coolers / koozies as great promotional products as well. Talk about consistent brand exposure!
We offer many different types of custom cups, bottles, and mugs at USfastprint.com, so you will have plenty of options in making your choice.
If you are a wedding or party photographer, consider FUN cups such as our Party Cup, Glow Cup, or our color-changing cups.
If you are a sports photographer, a good option would be any one of our bottles in our sport bottle selection.
If you want to really impress your best clients, spend a little extra money and treat yourself to stainless steel coffee mugs. That is a gift that your client will never forget!
Each promotional product below is linked to a product detail page on our site so you can check out all the specs of each product!
---
There are many other promotional products that will work for photographers, but this list should provide some inspiration for shoppers with a variety of interests and price ranges. Promotional products are great because of the amount of impressions that you get from them.
Most people hold on to promotional products for minimum 6 months, and even if they are not using your product every day, psychology tells us that your brand still stays in the subconscious thought processes of people. When people do happen o use your products, they are immediately reminded of your brand.
What's more – when people use custom promotional products in public, the amount of brand exposure that your business is getting becomes compounded. That is why we say that using promotional items as advertising doesn't cost – it pays!
Thank you for reading!
USfastprint.com